Mask Shortage Continues After Resale Ban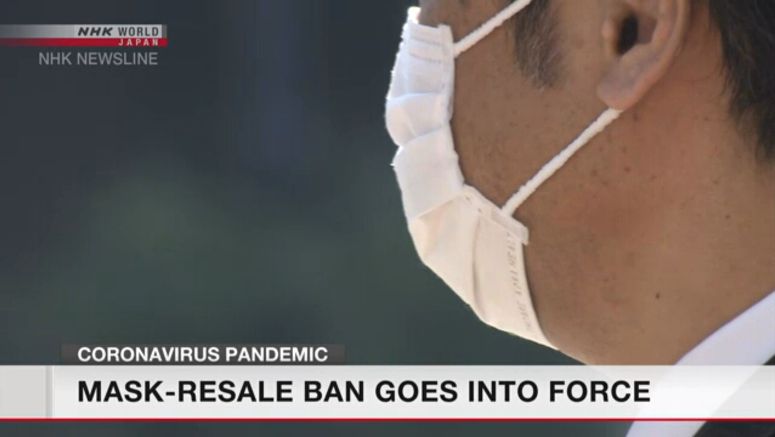 Japan's ban on the price-gouging resale of face masks came into effect at midnight on Saturday. But manufacturers expect the shortage to continue for some time.
The ban is aimed at preventing the hoarding of masks for resale at inflated prices. The activity is thought to have contributed to mask shortages.
Violators will face penalties of up to one year in prison or a fine as high as 9,300 dollars.
But masks are still sparse at stores in Tokyo.
A man in his 50s said on Sunday morning that he visited five shops but was unable to find any masks. He said he hopes they will be available soon, as he needs them to help with his pollen allergy.
A woman in her 30s showed some appreciation for the ban, as she was disappointed when she heard that there was no choice but to buy masks online at high prices.
Japan Hygiene Products Industry Association says producers have been operating around the clock since late January to increase output. But the body explained that the current supply is not keeping up with the rising demand.
The association is calling on people to avoid excessive stockpiling to ensure masks reach people who need them.