Mass Infections Of Interns At Keio Univ. Hospital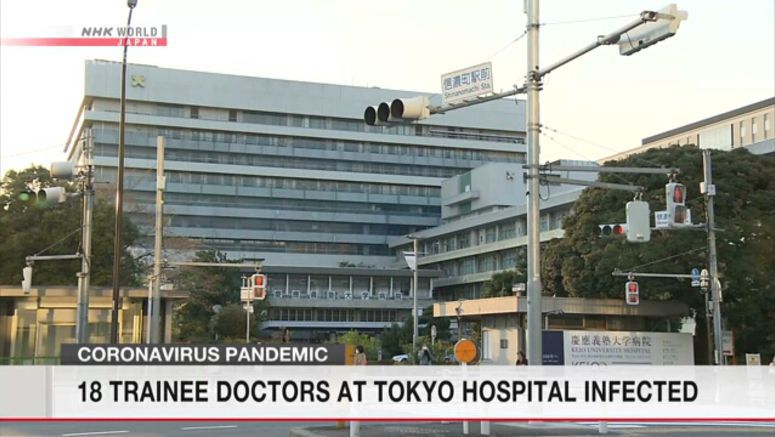 Keio University Hospital in Tokyo says 18 trainee doctors have contracted the coronavirus. The infections came to light after dozens of trainees dined together, despite being repeatedly warned not to.
The hospital says in a statement on its website that one trainee, who completed an internship program in the hospital, initially tested positive on March 31.
It says 99 other trainees who may have had contact with the person were told to self-isolate at home for two weeks and underwent virus tests. Results for 18 came back positive as of Monday and they have all been hospitalized.
Keio University Hospital says that during its survey of suspected contacts, it learned that about 40 trainees had dined together.
The hospital offered deep apologies, calling their action inexcusable, with healthcare providers having a duty to protect the lives of patients. It criticized the trainees for lacking the awareness of physicians.