Mcdonald's Japan To Close Over 1,900 Dining Areas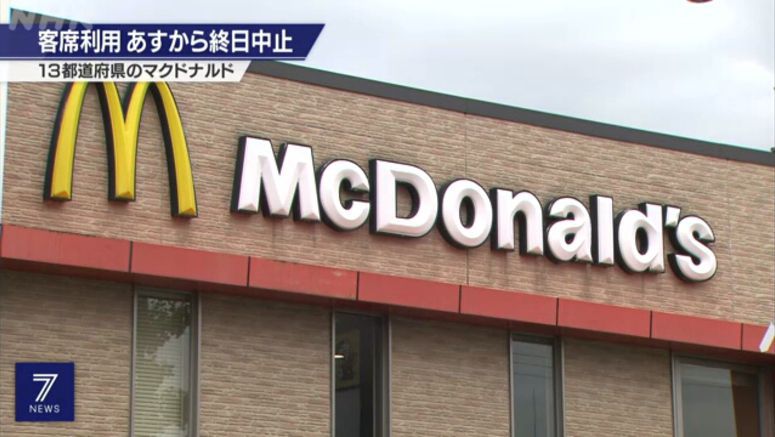 McDonald's Japan says it will close the dining areas of its restaurants in 13 prefectures that are under the highest alert for the coronavirus pandemic.
The fast food chain operator says eat-in service will be suspended from Monday to May 6 at more than 1,900 outlets in the prefectures that include Tokyo, Osaka and Kyoto.
The operator says takeaway, drive-through and delivery services will still be available.
McDonald's Japan has already suspended eat-in service from 8 p.m. to 5 a.m. at its restaurants in Tokyo, Osaka and six other prefectures to help prevent the spread of the virus.