Memorial Held For Victims Of Kyoto Animation Fire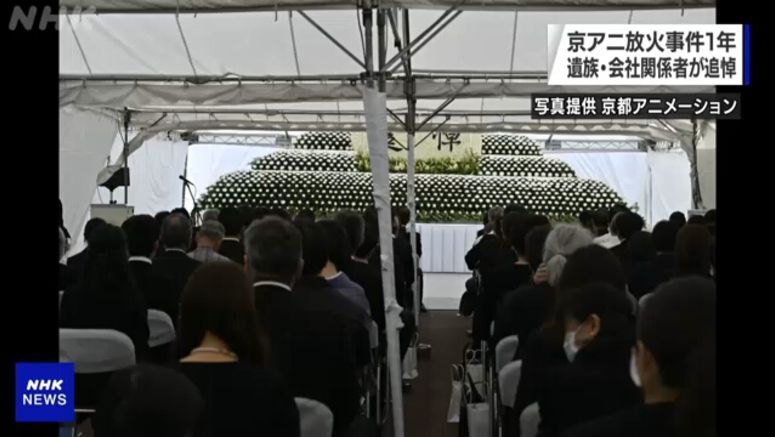 Saturday marks exactly one year since the deadly arson attack at a studio of Kyoto Animation in Kyoto, Japan.
The blaze on July 18 last year left 36 employees dead and 33 others injured. It was the worst mass-killing in Japan in about three decades.
A memorial service was held on Saturday where the studio once stood.
The victims' families, President Hatta Hideaki, and other officials of the anime production company attended the service.
Lilies and chrysanthemums decorated a make-shift altar set up in a tent where the memorial was to take place.
The ceremony started around 10:30 a.m., the exact time when the fire started. Participants observed a moment of silence and each offered flowers.
Hatta said that one year on, everyone continues to grieve.
He said those who died will always be on the minds of their colleagues.
He said he will keep moving forward, supported by the bonds between his employees, bereaved families, and supporters.