Memorial Service Held For Abductee's Father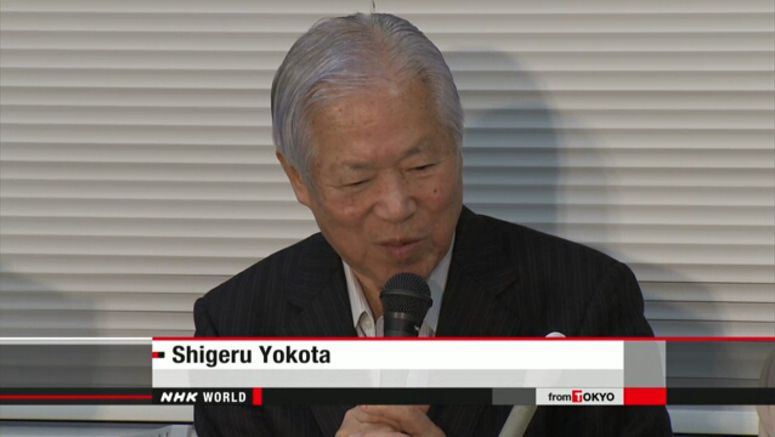 Relatives of Japanese nationals abducted by North Korea and government officials took part in a memorial service on Saturday for Yokota Shigeru who passed in June. He was the father of abductee Yokota Megumi.
A large sign carrying a message that read "Thank you, Mr. Yokota Shigeru" was raised at the venue in central Tokyo.
Yokota and his wife Sakie, who is now 84, spearheaded efforts to rescue the abductees for about 20 years, visiting all the prefectures across Japan where they collected signatures and gave speeches.
Sakie told participants that her husband was a quiet father who looked after his family well, but became determined after their daughter disappeared.
She said she continues to pray every day, believing that their daughter is alive and well, and that she wants the government to make an all-out effort to bring the abductees home.
Eighty-two-year-old Iizuka Shigeo, who is the brother of abductee Taguchi Yaeko and heads a group of abductees' relatives, said their goal has not been achieved despite many years of efforts.
He said although many are becoming too old to move around, he wants to continue his efforts in gratitude to Shigeru.
After the memorial service, the relatives held their first large rally in about a year.
Megumi's brother 52-year-old Yokota Takuya said North Korean leader Kim Jong Un should understand that the issue will not be considered resolved in a true sense if the abductees only return to Japan after their parents' generation has passed away.
He said all they want is the abductees to be returned.
The rally ended by adopting a resolution that calls on the North to return all abductees immediately, and on the Japanese government to get them back.