Minister, Science Council Head Hold Talks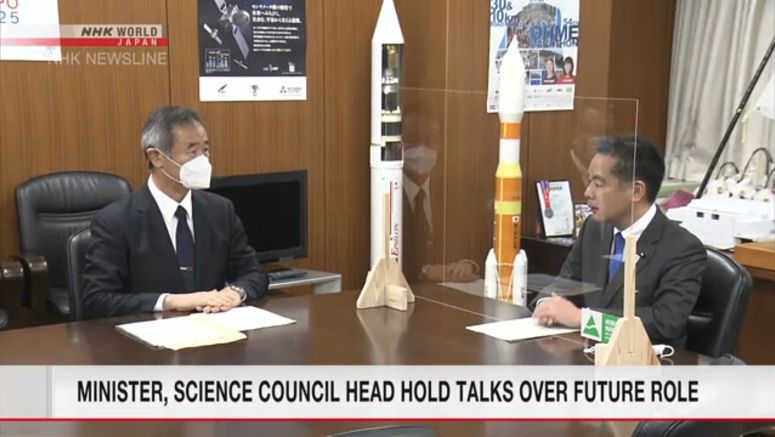 The minister in charge of the Science Council of Japan has met the head of the academic body, following the prime minister's recent refusal to appoint six nominees as new members.
Science and Technology Policy Minister Inoue Shinji and Science Council of Japan President Kajita Takaaki met in Tokyo on Friday morning.
Inoue pointed out that as a government-funded body, the council should more appropriately play the role it is expected to and gain understanding by the public.
The minister added that he hopes to review what the council should be in a future-oriented way, by exchanging views with it.
Council president Kajita said he's worried about the problem of the prime minister's refusal to appoint nominees. He stressed that to promote candid dialogue between the government and the body, the issue should first be resolved.
He said the council is strongly expected to support the state and society from the aspect of science. He added that he hopes to work to have the council play that role better through dialogue with citizens.
The council is designated as a special organization under the jurisdiction of the prime minister, but makes policy proposals independent of the government.
After the meeting, Inoue told reporters that he hopes the council will fully discuss within the body what it should be, and that he will inspect the council as soon as next week.
Kajita said he told Inoue that the body will discuss how it should make proposals, release information and conduct international activities, based on third-party assessment. He also said he hopes to report the results of the discussion to the government around the end of the year.