Ministry Officials Not Tested After Being On Ship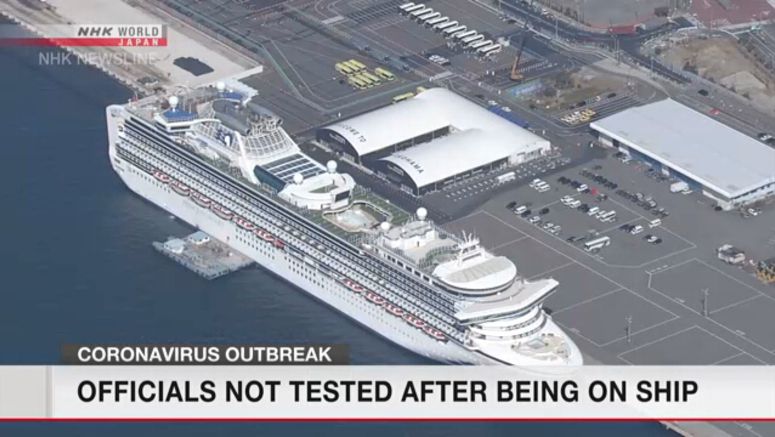 NHK has learned that a large number of health ministry officials who boarded the cruise ship quarantined near Tokyo were allowed to return to their workplace without being tested for the new coronavirus.
As of Friday, 634 passengers and crewmembers on the Diamond Princess had tested positive.
Four government officials who worked on the ship have been infected.
At least 90 health ministry officials have boarded the ship. Ministry sources told NHK that many who showed no symptoms were not tested before returning to their workplace.
Professor Mitsuo Kaku, an expert on infectious diseases at Tohoku Medical and Pharmaceutical University, is calling for a review of how ministry officials are tested. He points to the fact that some have been infected.
Kaku said he believes adequate preventive measures are being taken onboard. But he also said the officials should be instructed to work from home for a certain period of time after leaving the ship.
The health ministry declined to comment on whether it will carry out a review.
It said tests are conducted on officials who develop symptoms, and pointed out that no infections have been confirmed among those who returned to their workplace after being on the ship.