'mitsu' Chosen As Kanji Of The Year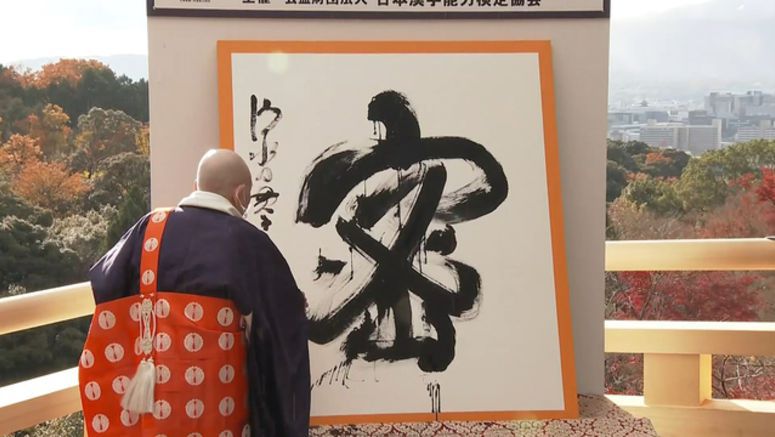 An annual event choosing the kanji, or Chinese character, that best summarizes this year's atmosphere in Japan has been held.
The kanji of 2020 chosen through a contest is read as "mitsu" meaning "close" or "dense." The character was used in the government's anti-coronavirus campaign of avoiding the Three C's: closed spaces, crowded places and close-contact settings.
Nearly 210,000 people entered the contest held by a Kyoto-based organization promoting the use of kanji.
The announcement was made at a public calligraphy performance by the chief priest of Kiyomizu Temple in Kyoto.
The organization says the outbreak has caused many people to pay attention to the level of crowding, but it has also encouraged them to keep in close communication online with loved ones even if they are far away.
The character also means "secrecy".
The organization says this is another reason for choosing the character as a lot of secrets have been uncovered in political and show business circles this year.
Chief priest Mori Seihan says he prayed for the repose of the souls of people who died due to the coronavirus outbreak and that the coming year will be a happy one.
Mori says the kanji "mitsu" also has a meaning of "familiarity" and that he wants people to have stronger connections with each other even if they are physically apart.