Miura Promoted His Dramas In Instagram Posts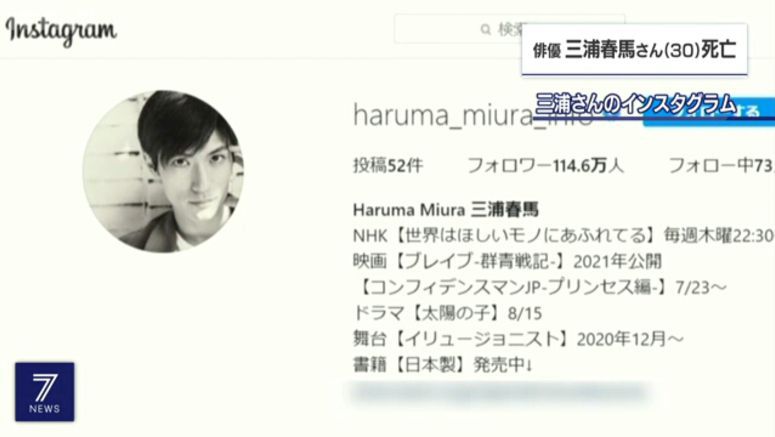 Actor Miura Haruma called on people to watch his TV dramas in his final messages on social media. The popular Japanese actor died on Saturday in an apparent suicide.
In the July 10 post on Instagram, Miura wrote about an NHK drama on the theme of World War Two due to air next month. He said he would be happy if people of all generations take interest in the drama and watch it.
In his last post on July 14, Miura wrote about a drama on a commercial TV station that is scheduled to start in September. He said he was working hard along with other cast members and staff, hoping to make the TV audience laugh more. He called on people to look forward to it.
Miura's agency released a comment on its webpage that said Miura died on Saturday. The agency said it is trying to find out the details surrounding his death and it will report them later.