Mixed Views On Nuclear Fuel Plant Go - Ahead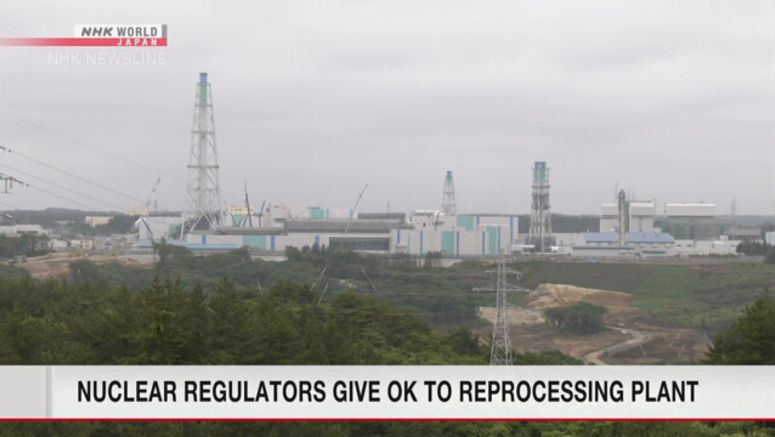 Reactions are mixed on the decision by nuclear regulators to give the green light to complete the construction of a nuclear fuel reprocessing plant in Rokkasho Village, Aomori Prefecture.
Masuda Naohiro, the president of the plant's operator, Japan Nuclear Fuel Limited, said it is a major step toward fulfilling its mission. He says the company aims to have the facility operating in a reliable and safe manner.
Asaishi Koji, lawyer and head of a civil group opposed to the construction, said the assessments done by regulators were very biased. He said they had already decided to approve the facility.
Taneichi Haruo, a head of the local chamber of industry and commerce, said his organization is pleased with the decision. He said it is a major step toward getting the facility up and running.
Aomori Prefecture Governor Mimura Shingo said regulators have confirmed the suitability of the overall design and approach. He said he expects the operators would continue to make efforts to make the facility even safer.