Miyagi Prefectural Assembly Okays Reactor Restart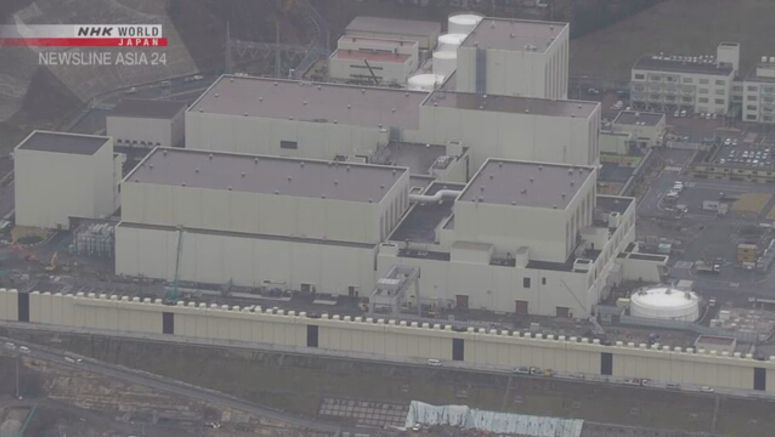 The Miyagi prefectural assembly has given a nod to restarting a nuclear reactor in the northeastern prefecture of Japan.
If final approval is given by the prefectural governor, the No.2 reactor of Tohoku Electric Power Company's Onagawa plant will be the first to go back online in the region, which was hit hard by the 2011 earthquake and tsunami.
The assembly approved a residents' petition for the reactor's restart by a majority vote on Thursday.
In the debate preceding the vote, a member of the Liberal Democratic Party, which supports the restart, said the high dependence on thermal power that uses fossil fuels runs counter to the current trend.
He said nuclear power generation is necessary for now because renewable energy is not enough to maintain domestic industries.
An opponent, who belongs to a group led by the Constitutional Democratic Party, asked if it is really necessary to run a risk and restart the reactor when the safety of nuclear plants has yet to be secured and evacuation plans are not feasible.
He said the Fukushima Daiichi nuclear crisis has shown the devastation that follows when an accident occurs.
Earlier this year, Japan's nuclear regulator approved the assessment of the No.2 reactor, based on tougher government requirements introduced after the 2011 Fukushima Daiichi accident.
The assemblies of the two municipalities that host the plant, Onagawa Town and Ishinomaki City, have already given their approval.
Miyagi Governor Murai Yoshihiro said on Thursday he will listen to the views of the mayors of municipalities in the prefecture before announcing his final decision.
Murai said he does not accept the prefectural assembly's approval lightly as it is the first to give a nod among prefectures hit by the 2011 disaster.