Miyazaki Mudslide Missing Search To Be Suspended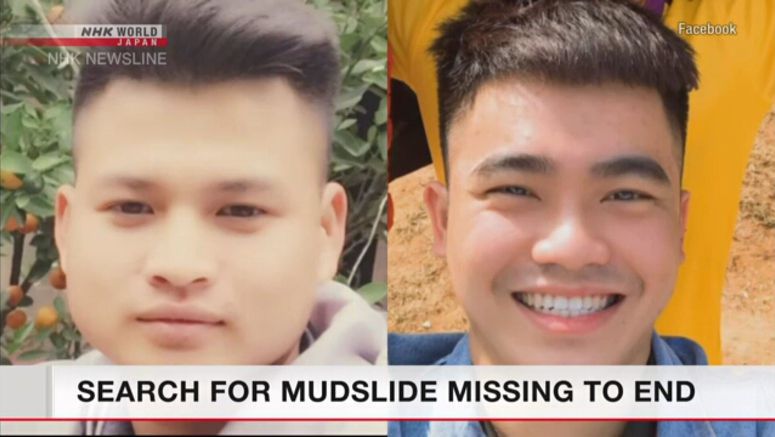 Volunteer firefighters are suspending their search for three people, including a Vietnamese trainee, who have been missing since a mudslide in southwestern Japan nearly three weeks ago.
The mudslide in Shiiba Village, Miyazaki Prefecture, likely occurred on the night of September 6, when Typhoon Haishen was approaching Japan. The disaster swept away a construction firm office and the home of the company's owner.
Four people went missing in the mudslide: the owner's wife Aioi Katsuko, their son Yasutaka and two Vietnamese, Tran Cong Long and Nguyen Huu Toan. The two were working for the firm under a Japanese government-backed technical training program.
The body of the 22-year-old Toan was found on September 17 on a bank of a river about 3 kilometers downstream.
The other three remain missing after 19 straight days of searching.
About 10 people were engaged in search efforts on Friday, looking for clues in the river and a reservoir downstream.
Village officials say the search will continue on and off when water visibility and other factors allow.