More Covid - 19 Patients In Japan On Ecmo Support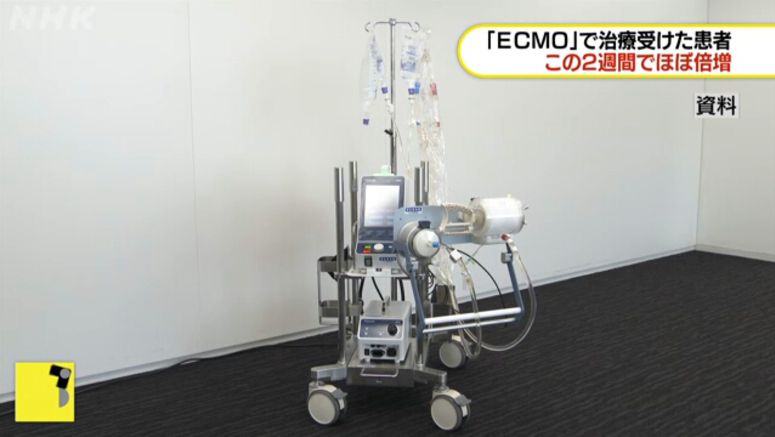 At least 75 critically ill coronavirus patients in Japan have received life-support treatment involving ECMO machines that replace the function of the heart and lungs. The number has nearly doubled in two weeks.
The figure is based on surveys by medical associations, including the Japanese Society of Intensive Care Medicine and the Japanese Association for Acute Medicine.
The surveys show that as of Sunday, at least 75 patients received treatment using the ECMO machine that supplies oxygen to patient's blood with the aid of an artificial lung. Roughly 85 percent of them are male.
The number of patients requiring ECMO treatment during a six-week period until March 30 was 40.
Of the 75 patients, 25 reportedly no longer require the machine support and are recovering. But 11 patients have died.
Medical equipment makers are scrambling to increase output of ECMO machines.
Doctor Takeda Shinhiro, an expert in ECMO, says the system of treatment using ECMO needs to be beefed up, including training more medical personnel to use the machine.
He says the number of critically ill patients is rapidly increasing, especially in the Tokyo Metropolitan area. He said if the number rises further, there will be a shortage of beds and medical staff who can operate ECMO machines, and that may lead lives being lost which could have been saved.