More Dissection Records Found For Leprosy Patients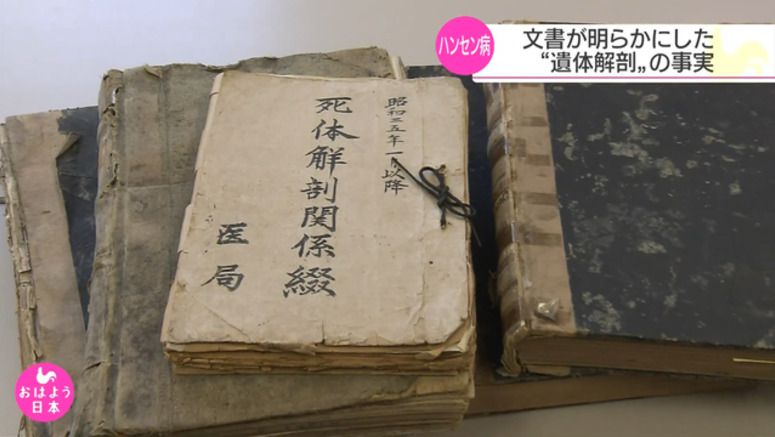 NHK has learned that records of the dissection of more than 1,000 leprosy patients after their deaths are being kept at national sanatoriums in Japan.
The public broadcaster carried out a survey of 12 sanatoriums after an institution in Kumamoto Prefecture said in September that its records show the bodies of at least 389 of its residents were dissected.
Former leprosy patients began asking for more information about the practice at other sanatoriums.
The NHK survey found that the National Sanatorium Hoshizuka Keiaien in Kagoshima Prefecture has dissection records for 1,081 patients.
Matsuoka Hoyoen in Aomori Prefecture says it has dissection records for at least 112 patients.
A dissection can currently be carried out if doctors decide it is necessary and if the bereaved family gives consent.
But officials at Hoshizuka Keiaien say the sanatorium used to ask the patients themselves to agree to dissection after their deaths. The agreement was sought when they entered the facility until around 1970.
Uchida Hirofumi, a professor emeritus of Kyushu University, is an expert on issues surrounding leprosy, also known as Hansen's disease. Uchida says the new findings suggest that the dissection of leprosy patients' bodies had become a common practice. He says the government should swiftly look into what was done at sanatoriums nationwide and whether records are kept.
Under the 1953 leprosy prevention law, patients were separated from their families and sent to sanatoriums until the segregation policy was repealed in 1996.
The Diet has since enacted laws to compensate former patients and their families, who faced discrimination for many years.