More Heavy Rain Expected In Japan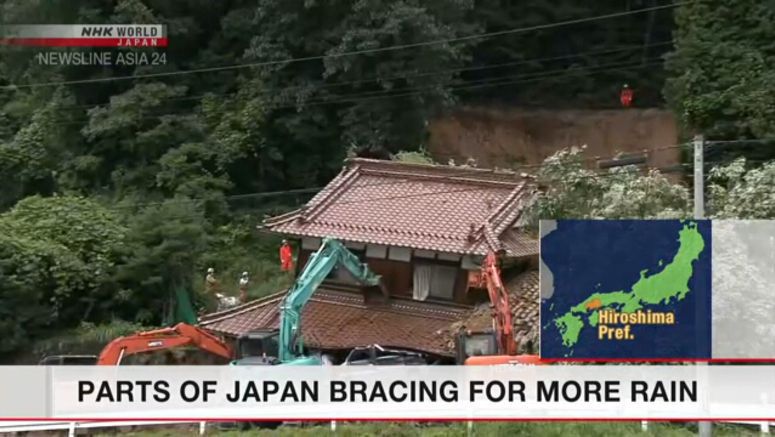 A new onslaught of heavy rain may bring even more flooding and landslides to Japan. More than 10,000 people in the country's west have been advised to leave their homes as severe weather refuses to let up.
Officials issued the evacuation orders and advisories Tuesday, after a river in Shimane Prefecture burst its banks.
There are reports of flooding of both roads and homes.
A wide swath of the region saw intense downpours overnight.
The water destabilized this hill ... causing mud to slide into a home in Hiroshima prefecture. Rescue crews are now struggling to move heaps of mud and debris.
No one has been able to contact the two people who live there.
Already hard-hit areas in Southwestern Japan won't see any relief soon.
The search continues for more than a dozen missing people. Seventy-two others have died.
More than a week after the weather first devastated the region, communities continue to pull together to help those in need.
Officials say more than 14,000 homes and other buildings have been damaged.