More Infections Found On Cruise Ship In Nagasaki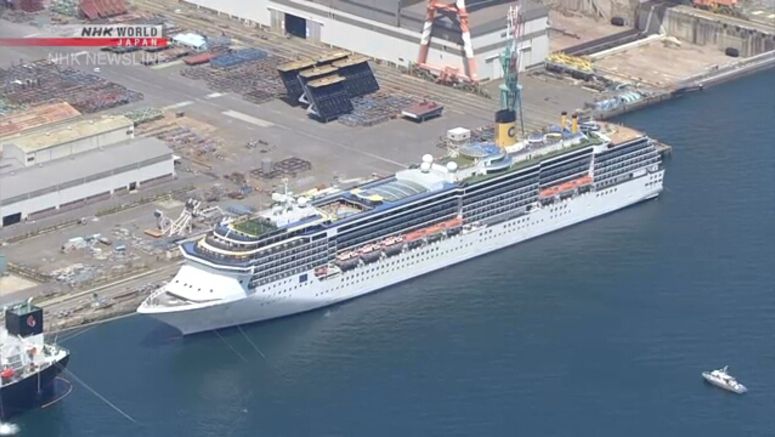 Officials in Nagasaki, western Japan, have confirmed 43 more coronavirus infections among the crew of a cruise ship docked at a port in the prefecture. The total number of cases on the vessel has reached 91.
Tests are being carried out on all 623 crew members of the Italian-registered Costa Atlantica. The ship was sent to a Mitsubishi Heavy Industries shipyard for repairs.
The officials reported the test results of 208 people on Friday. They said 164 crew members had tested negative for the virus, and one is undergoing a retest.
Virus tests had been carried out on 127 crew members as of Thursday, and 48 of them were found to be positive.
The officials said one crew member is in serious condition at a hospital in Nagasaki City.
Prefectural and city officials will work with the Japanese Self-Defense Forces and doctors from the health ministry to take samples from about 290 remaining crew members before Saturday.