More Japanese Firms Ask Workers To Retire Early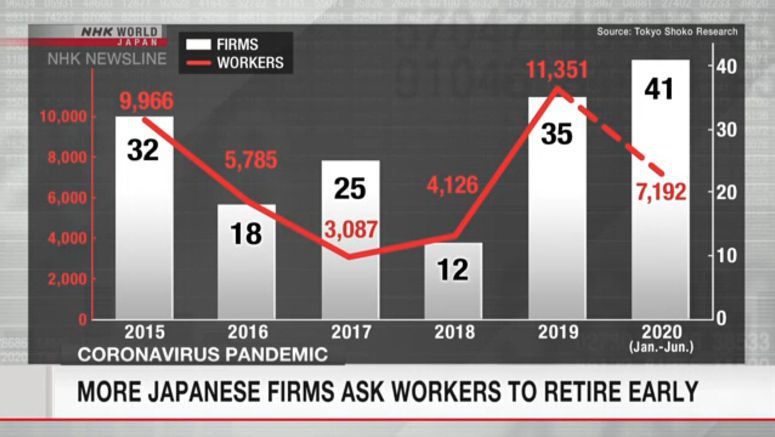 More companies in Japan are asking staff to take early, voluntary retirement, as some of them struggle to weather the economic impact of the coronavirus pandemic.
Private research firm Tokyo Shoko Research says 41 companies did so during the first half of this year. That is already more than the 35 in the whole of last year. It is also the first time since 2010 that the figure has topped 40 in a six-month period.
Nearly 7,200 workers were targeted for attrition from January through June. That already exceeds the full-year figures from 2016 to 2018.
The apparel and textile industry tops the list, with six firms asking staff to retire early. The retail, electric appliances and automaking-and-shipbuilding sectors follow with four each.
Eight companies are slashing their workforces due to the effects of the pandemic on their bottom lines. Duty-free retailer Laox is among them.
Convenience store chain FamilyMart is seeking early retirement as part of a review of its 24-hour business model. Sapporo Breweries is doing so to reassign workers.
Tokyo Shoko Research says more companies are likely to follow suit, as the pandemic is hurting a broad range of industries.