More People Dying Without Virus Treatment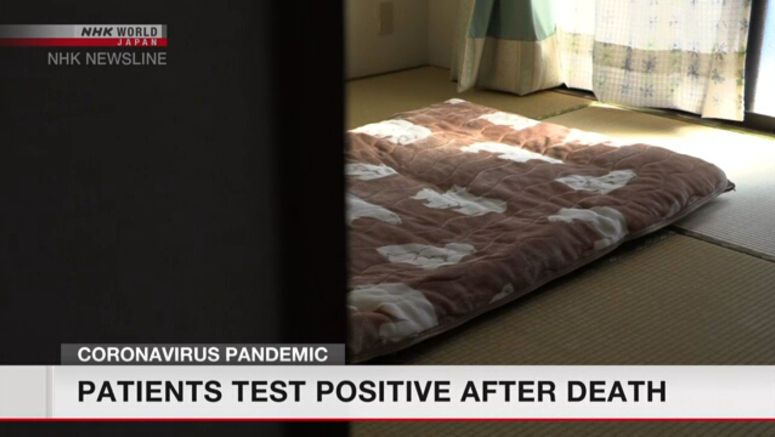 Two Tokyo men in their 80's, who were told by doctors to stay at home despite having developed fevers, were posthumously found to have contracted coronavirus.
One of them died on April 17th after he was found squatting on a street in Katsushika Ward and rushed to hospital.
Investigators say the results from a coronavirus test came back positive four days later.
The man reportedly had a fever and diarrhea for 10 days despite being prescribed drugs by his doctor, and was on his way to another hospital to get a second opinion.
On April 19th, another man in his 80's in Nakano Ward died soon after arriving in hospital. He was later found to have been infected with the virus. The man had a slight fever for two weeks, and stayed at home.
Similar cases of people being told to stay at home despite being ill have been reported in other parts of the country.
In other instances, patients who had been confirmed as having the virus died after being told to stay home because their symptoms were deemed to be mild.
Health Sciences University of Hokkaido Professor Tsukamoto Yoko says a patient's condition can deteriorate quickly, and that it is unpredictable. She says forward-looking treatment is needed.