More Snow Forecast For Sea Of Japan Coast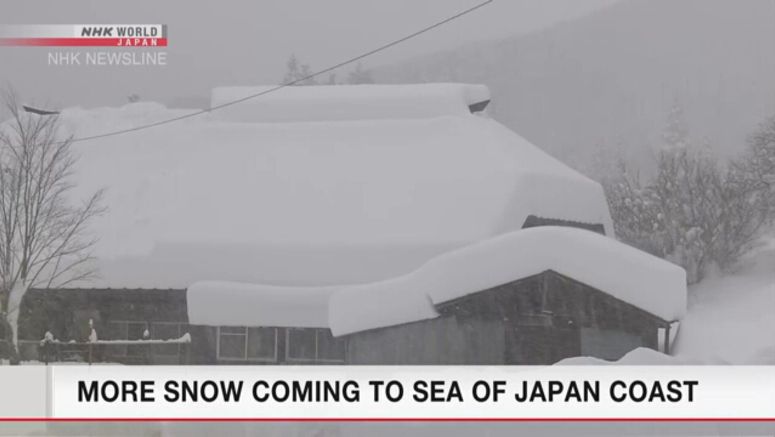 The season's most powerful cold air mass over Japan is bringing heavy snow to areas on the Sea of Japan coast from Hokkaido in the north and to the Chugoku region in the southwest. Weather officials are calling for caution against avalanches, icy roads, and traffic disruptions.
Snowfall in the 24 hours to Wednesday morning was 128 centimeters in Minakami Town in Gunma Prefecture, and 113 centimeters in Yuzawa Town in Niigata Prefecture -- both the heaviest 24-hour snowfalls on record.
Officials forecast that snowfall in the 24 hours until Thursday morning will be up to 100 centimeters in Niigata Prefecture, and 80 centimeters in the northern Kanto region.
They also expect 70 centimeters of snow on the Sea of Japan coast of Tohoku, as well as in the Hokuriku region, Nagano Prefecture and the northern Kansai region.
Officials are warning of traffic disruptions as well as avalanches and snow accumulation leading to downed power lines and trees.