More Testing Positive In Tokyo's Shinjuku Ward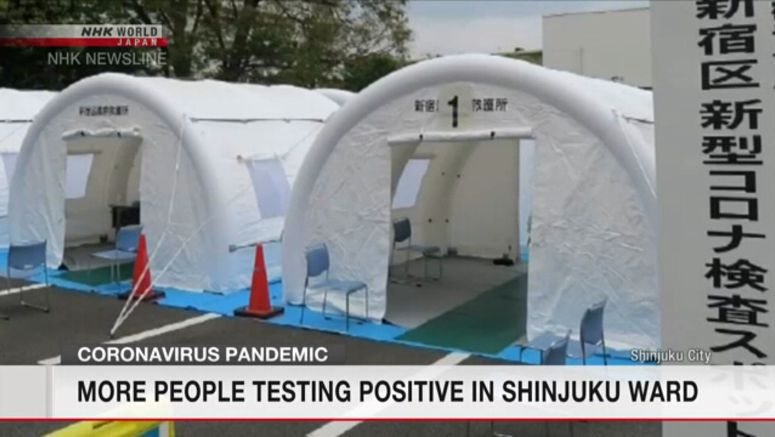 Tokyo's Shinjuku Ward has seen sharp rises in the number of coronavirus tests and the percentage of those testing positive.
Health officials and workers are concerned that a further rise in infections could overwhelm the ward's testing capacity.
Shinjuku officials say that a PCR testing site the ward set up in the grounds of the National Center for Global Health and Medicine has the capacity to conduct up to 200 tests per day.
They say that since the start of July, an average of more than 120 tests are being conducted per day at the site, with the number topping 150 on some days.
The figure has risen sharply from the daily average of around 50 tests that were being carried out at the center until June.
The officials also say a higher percentage of people are testing positive. They say the rate of positive test results had been around five percent in April and May. But the rate spiked to 18 percent in June and to 33 percent in the first eight days of July.
Shinjuku Ward set up the "PCR Test Spot" at the National Center for Global Health and Medicine in April in cooperation with the local medical association. Until then, tests were carried out through the ward's public health center.
Currently, 25 staff members are testing people who have been referred by their home doctors or healthcare facilities.