Morning Quake Hits Tohoku Region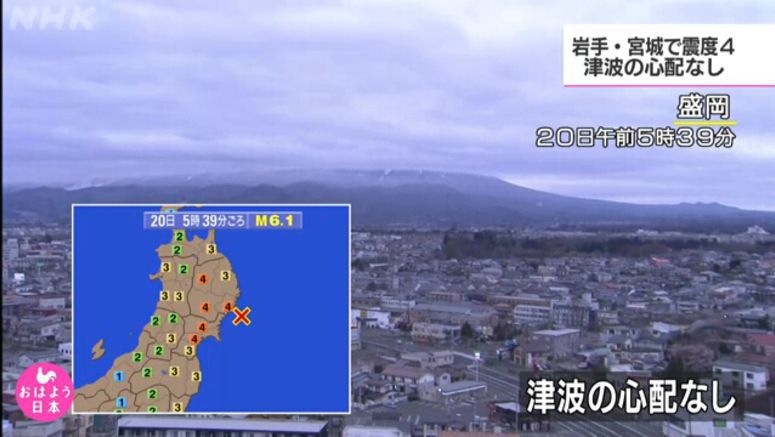 An earthquake struck the Tohoku region of northern Japan at around 5:39 a.m. on Monday, local time.
It had an estimated magnitude of 6.1. The focus was off the coast of Miyagi prefecture at a depth of 50 kilometers. Officials say there is no risk of tsunami.
The jolt registered up to 4 on the Japanese seismic scale of 0 to 7 in multiple locations in Iwate and Miyagi prefecture.
The tremor was felt widely in regions, including the Tokyo metropolitan area.
Officials say there are no reports of casualties.