Most Firms Won't Celebrate Year End Or New Year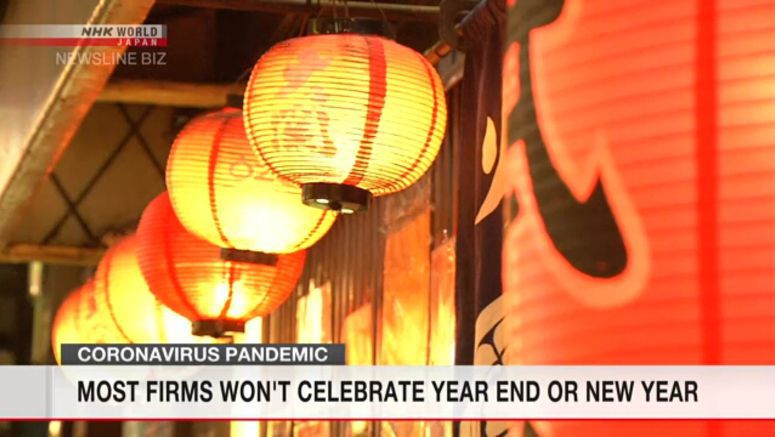 The surge in coronavirus cases across Japan is putting a damper on plans for the festive season, with many bosses say they won't throw parties for their employees this year.
A research firm surveyed more than 10,000 companies about their plans to celebrate the end of 2020 and the start of 2021.
Almost 90 percent said they won't have any parties. Among big companies, it was nearly 93 percent,.
By prefecture, Hokkaido was at the top of the list. 93 percent of firms there said they'll scrap the festivities this year.
Tokyo and Osaka were next, both above 90 percent.
The research firm also found that between January and October, restaurants and bars across the country went bankrupt at a record pace, with 730 shutting for good.
The firm says the decision by most companies not to hold parties will cause even more pain for restaurants.