Most Japanese Automakers See Slump In Oct. Output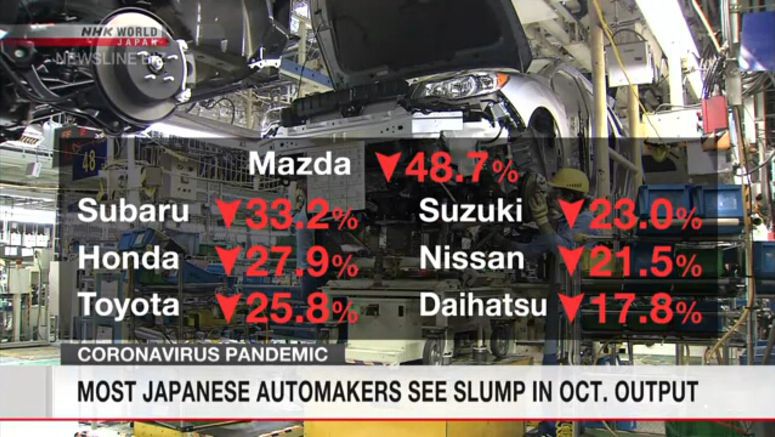 Most of Japan's major automakers say their global production continued to decline sharply in October. Coronavirus lockdowns in Southeast Asia have disrupted the supply of semiconductors and other components.
Mazda saw the biggest year-on-year drop, with output down by 48.7 percent. Subaru recorded a slide of 33.2 percent, Honda reported a 27.9 percent decline, and Toyota a 25.8 percent fall. Elsewhere, output decreased 23 percent for Suzuki, 21.5 percent for Nissan and 17.8 percent for Daihatsu.
Looking ahead, some firms say the shortage of auto parts is starting to ease. Toyota is forecasting record global output in December, while Honda expects operations at its domestic plants to return to normal next month.