Motegi To Visit Uk For Bilateral Trade Talks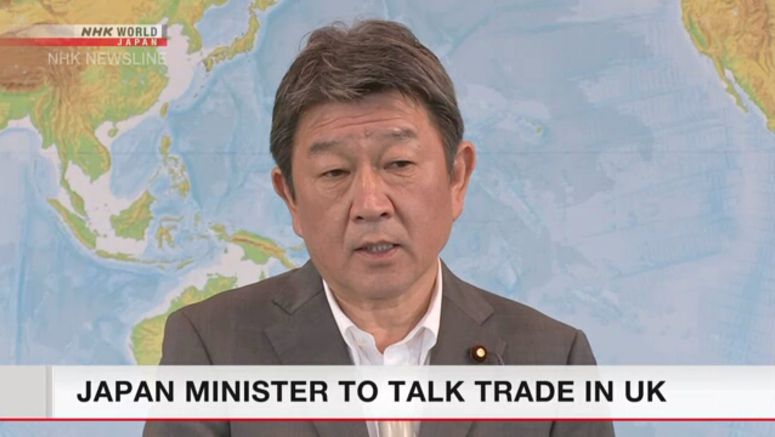 Japanese Foreign Minister Motegi Toshimitsu is visiting Britain from Wednesday to discuss a bilateral trade agreement.
Motegi will hold talks with British International Trade Secretary Liz Truss in London.
They are expected to discuss when Britain will scrap tariffs on Japanese automobiles, and whether Japan should set import quotas for some British farm products.
The two countries opened negotiations on an economic partnership agreement after Britain left the European Union in January. Japan and the EU have already signed an EPA.
Motegi is the first Japanese cabinet member to travel abroad in about six months, as ministers are refraining from making overseas trips due to the coronavirus outbreak.
People traveling from Britain are asked to self-isolate for two weeks upon arrival in Japan.
But the government will exempt Motegi and some members of his entourage, saying that they will travel on a chartered plane and take anti-infection measures.