Multilingual Support Launched For Vaccinations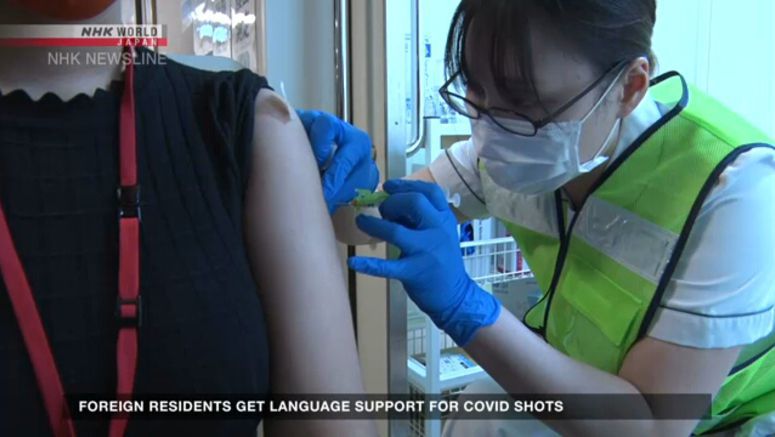 Coronavirus vaccinations supported by a multilingual assistance service have started at hospitals in Tokyo and elsewhere.
Japan's Immigration Services Agency launched the program in 18 languages following reports that many foreign nationals face language barriers or difficulties obtaining vaccination vouchers. Reservations began in mid-October.
On Wednesday, seven people, including Vietnamese, Chinese and Paraguayan nationals, visited a hospital in central Tokyo.
They talked to a doctor through an online interpreter before receiving a shot.
A Vietnamese who currently lives in Chiba Prefecture said he did not know that a person with a short-term visa is eligible for vaccination. He said he heard about the program from a friend.
Another person from Paraguay who currently lives in Kanagawa Prefecture said she had a reservation in late September, but then got infected at her workplace.
She said she had been at a loss how to make a new appointment and is happy she has finally been vaccinated.
The agency will accept reservations at least until the end of November in Tokyo. Vaccination vouchers issued from municipalities are needed to reserve a time slot.
Appointments can be made using the phone number: 03-4332-2601.
Assistance on how to obtain vaccination vouchers is offered toll free on another number: 0120-76-2029.
Inoculations are available at hospitals in Tokyo, Osaka and Nagoya.