Muto Denies Causal Link With Infection Spike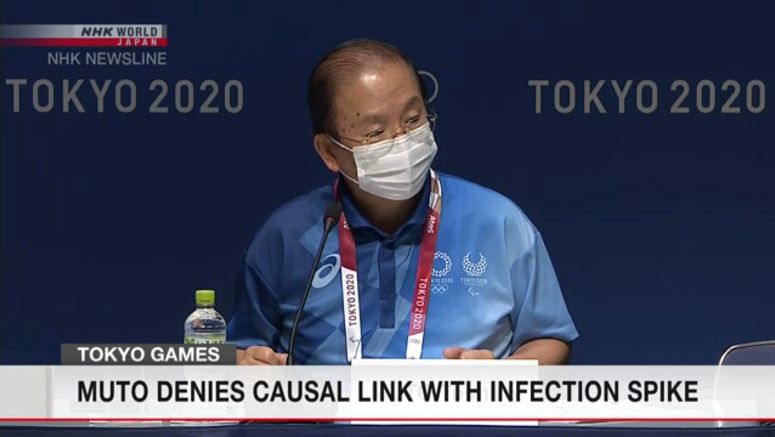 The chief executive of the Tokyo Olympic organizing committee denies there is a cause-and-effect relationship between the Games and the surge in coronavirus cases.
Muto Toshiro made the comment at a press conference on Sunday to summarize the first half of the competition.
He said, "I think we have been able to maintain the situation with the objective of not putting a burden on local medical services, to the extent possible, and keeping the Games running.
Muto was echoing earlier remarks by Prime Minister Suga Yoshihide and Tokyo Governor Koike Yuriko.
They've said there's no causal link between the Games and the spike in cases.
Muto said he wanted to continue taking all possible precautions as the Games enter their second half.
But organizers revealed on Sunday that 18 people related to the Games have tested positive, including one foreign athlete. That brings the total to 259 since July 1, when test results first started being announced.