Nagasaki Remembers Atomic Bombing Victims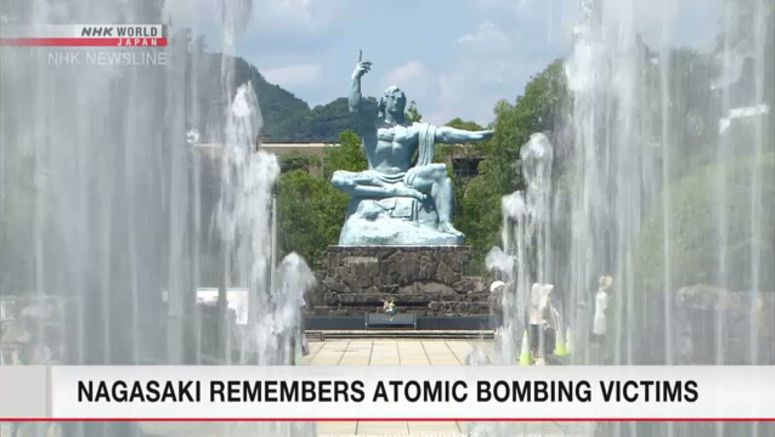 The southwestern Japanese city of Nagasaki is marking 75 years since the US atomic bombing of the city during World War Two.
A memorial service will be held at the city's Peace Park, built to include ground zero, at 10:45 a.m. on Sunday.
Survivors of the bombing will attend, along with Prime Minister Abe Shinzo and representatives of about 80 countries.
To prevent coronavirus infections, there will be no seats for the public this time around.
Around 500 people will attend the ceremony -- about one-tenth the usual number.
A register containing the names of 185,982 people who experienced the bombing and have since died will be placed into the cenotaph.
The participants will observe a moment of silence at 11:02 a.m. That's the exact time the bomb exploded on August 9, 1945, killing more than 70,000 people by the year's end.
Sunday's memorial event comes amid growing uncertainty over prospects for achieving a nuclear-free world.
The United States and Russia continue to rely on nuclear deterrence, while China has been bolstering its nuclear capability.
Recently, a UN report said North Korea may have developed nuclear devices small enough to fit into ballistic missile warheads.
The ceremony comes months after Pope Francis visited Nagasaki and called for the abolishment of nuclear weapons. He said they are "an affront crying out to heaven."
At the memorial service, Nagasaki Mayor Taue Tomihisa is expected to call on world leaders to take immediate action for nuclear disarmament.
He is also expected to urge the Japanese government to sign a UN treaty banning nuclear weapons.