Narita Temple Gets Year - End Dusting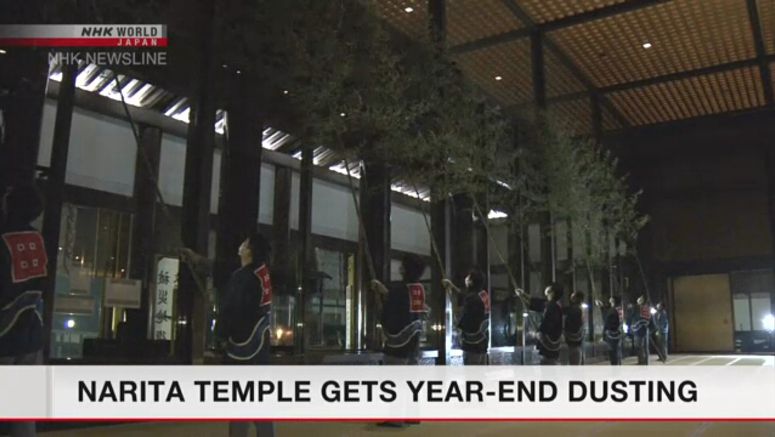 A major Buddhist temple in the city of Narita near Tokyo has been spruced up for the New Year.
About 40 monks and staff members wearing masks gathered in the main hall of Naritasan Shinshoji Temple shortly after 5:00 a.m. and began dusting Buddhist statues and altar ornaments with brushes and cloths.
They used 8-meter long bamboo poles to clean carved wood panels near the ceiling. They then swept up dust on the hall's 296 tatami mats.
About 3 million people usually visit the temple during the first three days of January. But the staff is asking people to stay away on those days to mitigate the risk of spreading the coronavirus. The visitors that do make the trip will be asked to maintain adequate social distancing.
A priest said the temple is clean for the New Year and that he wants to see the pandemic come to an end soon.