Natural Ice Shipments Begin Late Due To Pandemic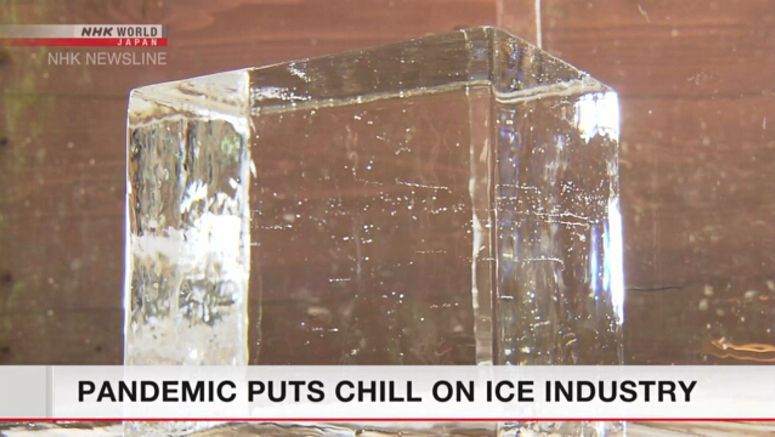 Shipments of ice have begun in Yamanashi Prefecture, west of Tokyo, two months later than usual due to the coronavirus outbreak.
Blocks of natural ice are used in the food industry to make shaved ice treats and for other purposes. Yatsuyoshi, a company in the city of Hokuto, usually starts shipping to restaurants and hotels in April ahead of the peak summer season.
But it has received few orders this year, due to a slump in demand caused by the outbreak.
Ice formed in natural environments during winter is preserved at a temperature of minus 5 degrees Celsius.
Chunks weighing about 50 kilograms are cut into blocks measuring about 15 by 15 centimeters.
Takanashi Toshihisa of Yatsuyoshi said he is relieved to see orders gradually coming back.
He said he hopes people will enjoy fluffy shaved ice made from natural ice with their families and friends.