New Cases In Tokyo Exceed 300 For 4 Days In A Row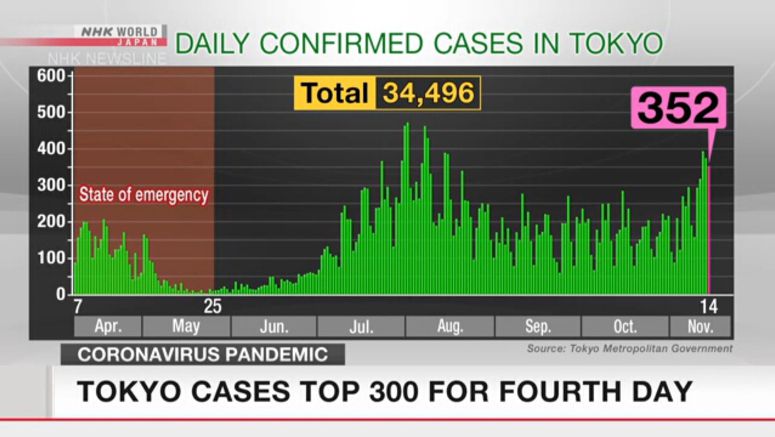 The Tokyo Metropolitan Government says officials confirmed 352 new coronavirus cases in the Japanese capital on Saturday.
It is the fourth straight day that the daily tally has exceeded 300.
The number of patients in serious condition increased by two to 41, the highest such figure since the government lifted a state of emergency in May.
Officials say the ages of the newly-infected vary from below ten to over 90.
The total number of confirmed cases in Tokyo now stands at 34,496.