New Coronavirus Subcommittee To Meet On Monday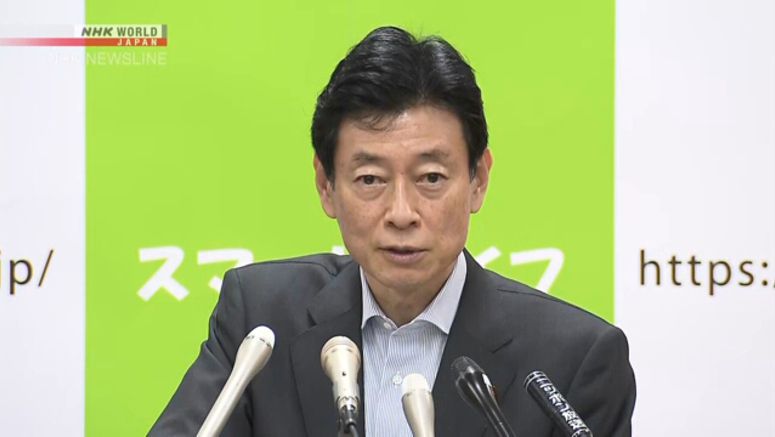 Japan's newly-established subcommittee for discussing coronavirus measures is expected to hold its first meeting as early as Monday.
Nishimura Yasutoshi, the minister in charge of the national coronavirus response, spoke to reporters on Friday.
The subcommittee replaces the panel of experts that gave advice to the government on coronavirus measures.
Nishimura said various members are to be included in the subcommittee to reflect broader views on policies.
Omi Shigeru of the Japan Community Health Care Organization, who was the vice chair of the government panel, will head the new subcommittee.
Other members include Research Director Kobayashi Keiichi of the Tokyo Foundation for Policy Research, Tottori Governor Hirai Shinji, as well as experts and media representatives.
Nishimura said he wants the subcommittee to discuss ways to administer vaccines when they become available, how to deal with clusters, testing, and the role of healthcare centers.