New Covid - 19 Cases Down Again In Tokyo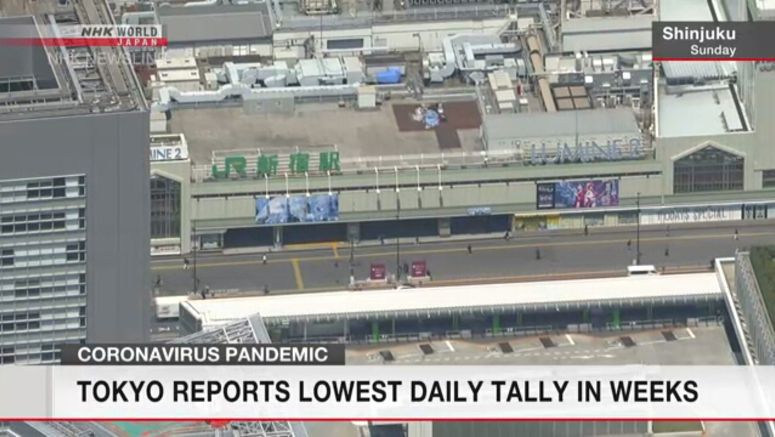 The number of newly confirmed coronavirus infections in Tokyo fell below 100 on Monday for the second straight day.
Tokyo Metropolitan Government officials say there were 39. This is the first time since late March that there have been fewer than 40.
On Sunday, 72 cases were reported. It was the first time in about two weeks that there were fewer than 100.
The vice-president of the Tokyo Medical Association, Inokuchi Masataka, says the request to refrain from non-essential outings may be bearing fruit. However, he added there is no way of knowing if the downward trend will continue.
He says the actions people take during the ongoing spring holidays will have a significant impact on the situation.
In Tokyo, a total of 3,947 cases have been confirmed to date.