New Integrated Derivatives Exchange Opens In Osaka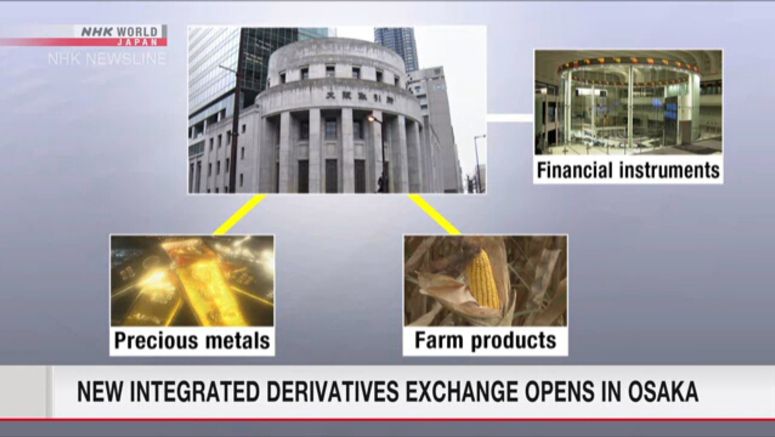 Trading began Monday on a new comprehensive derivatives exchange in Osaka, western Japan. The aim is to attract investment from around the world with the one-stop trading platform for financial and commodities futures.
The newly integrated exchange handles contracts for precious metals like gold and silver and farm products such as corn that were transferred from Tokyo. Investors will also be able to trade the Osaka Exchange's financial futures instruments linked to the Nikkei stock average.
Until now, regulations had hampered the integration of such a broad array of derivatives products under one roof. But investors can now trade them with a single account.
In Japan, trade in commodities futures has shrunk to one-sixth of the level seen in 2005. In the same time, it has grown nearly 10-fold globally, led by US and European markets.