New Treatment Possibilities In Japan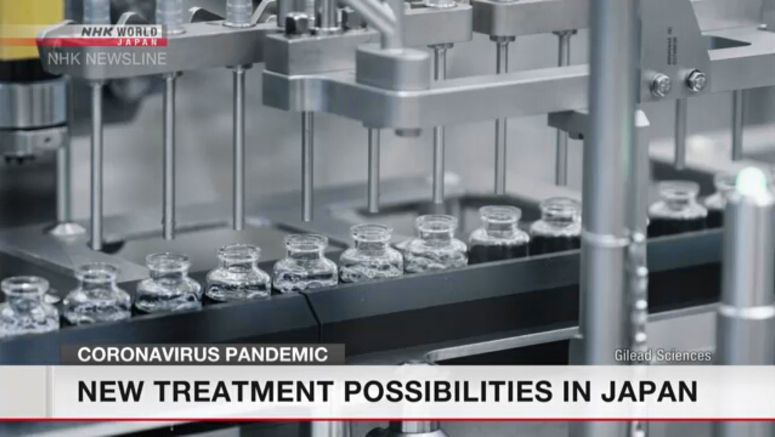 Japan is giving its medical workers another weapon to fight Covid-19. The health ministry has taken a new step by approving an antiviral drug as a treatment.
Japan gave fast-track approval to remdesivir.
The United States authorized it for emergency use at the beginning of this month. Remdesivir was developed by the US-based company Gilead Sciences to treat ebola.
The company applied for approval in Japan this week.
It got the green light from an advisory panel to the health ministry.
Supplies of remdesivir will likely be limited.
So the government plans to make them available mainly to medical institutions treating patients with severe symptoms.
Another possible medication for Covid-19 has also emerged in Japan.
A group led by researchers from Kitasato University say they've artificially produced a neutralizing antibody.
They say tests showed most cells with the antibody were not infected by the virus.
A neutralizing antibody is created in the human body when cells are infected with a virus.
The antibody binds to the virus and prevents it from latching onto receptors on the surface of the cells.
Kitasato University Professor Katayama Kazuhiko said, " Looking at treatment from the perspective of an antibody drug gives more options. I hope this will become a new form of treatment."
The group plans to team up with pharmaceutical firms to carry out animal testing and other necessary research.
Then they hope to make the antibody available for practical use.