Nhk Poll: Cabinet Approval Rate Falls To 34%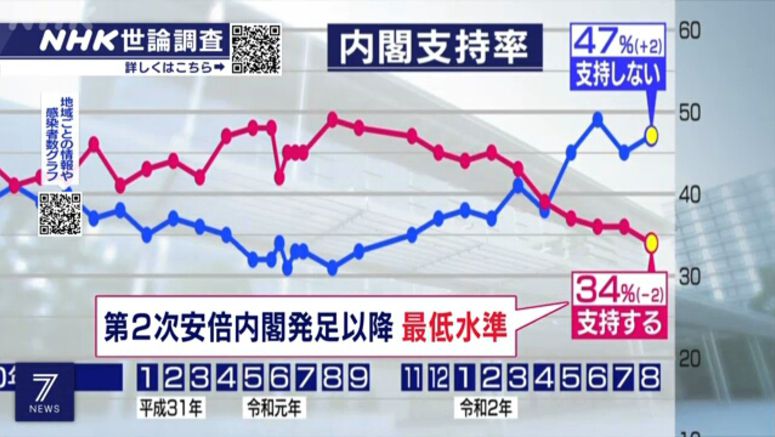 NHK's latest opinion poll puts the approval rating for Prime Minister Abe Shinzo's Cabinet at 34 percent. The figure is down by two points from last month.
This is the lowest support rate since the launch of Abe's second administration in December 2012, although a simple comparison is not possible as the survey method has changed.
The disapproval rating rose two points to 47 percent.
NHK contacted more than 2,000 randomly chosen people aged 18 or older between Saturday and Monday, and 1,286, or 60 percent, responded.
Of those who support the Cabinet, 58 percent said it seems to be better than other ministerial lineups, while 16 percent said it represents the political parties they support.
Of those who disapprove of the Cabinet, 37 percent said they don't expect much from its policies, and 28 percent said they don't trust Prime Minister Abe.