Nhk Survey Shows Corporations Support Tokyo Games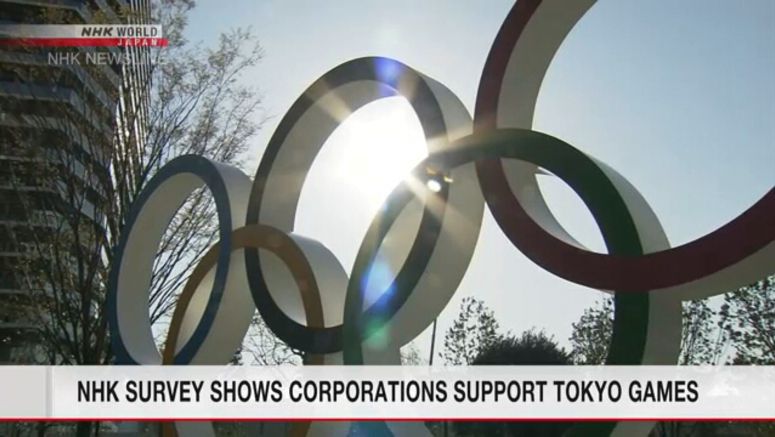 An NHK survey finds that a majority of large corporations in Japan want the Tokyo Olympics and Paralympics to go ahead this summer in some form.
NHK conducted the poll on 100 leading companies from late December to mid-January. All responded.
48 said the Games should be held but scaled back. 13 were in favor of following roughly the original plan.
Some of the companies believe the Games would "vitalize the economy and society." There also was a view that holding them even without any fans in the stands would be meaningful for the athletes.
Three companies said the Olympics should not be held. One reason cited was the coronavirus pandemic.
36 companies did not offer an opinion on the question of whether the event should go ahead. Several commented that the authorities will need to be cautious in their decisions.
The corporations' views are in stark contrast to the public's attitude on the Games. Another NHK poll earlier this month found that nearly 80 percent of people in Japan aged 18 and older wanted the event either cancelled or postponed again.