Nikkei 225 Closes At Highest For Year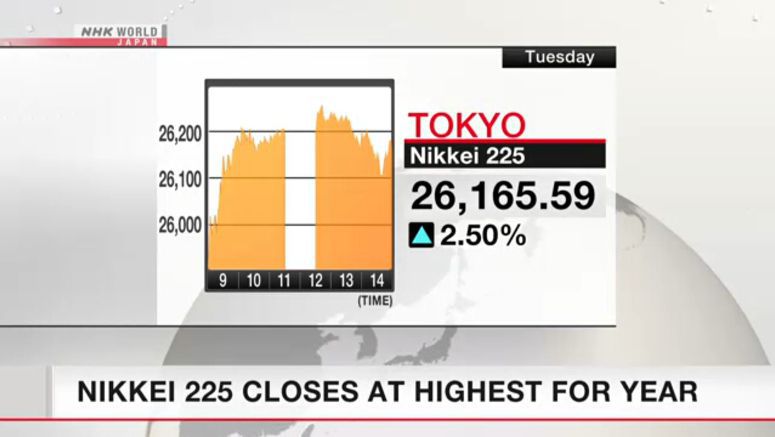 Tokyo's benchmark stock index rose sharply on Tuesday, closing at its highest of the year. Investors bought shares after a long weekend that delivered good news about coronavirus vaccines.
The Nikkei Stock Average ended the day at 26,165, up 2.5 percent from Friday's close. Buy orders were placed almost across the board from the opening.
The bullish mood followed news that the coronavirus vaccine being developed by British firm AstraZeneca and Oxford University could be as much as 90 percent effective.
Tuesday's trading marked a rebound for the Nikkei 225 after a three-day losing streak. The index dropped nearly 500 points after coronavirus infections spiked across Japan.
However, some analysts said the rally might have been too strong on the day the government announced it was scaling back its incentive program to boost domestic tourism.