Nikkei Soars After Huge Wall St. Gains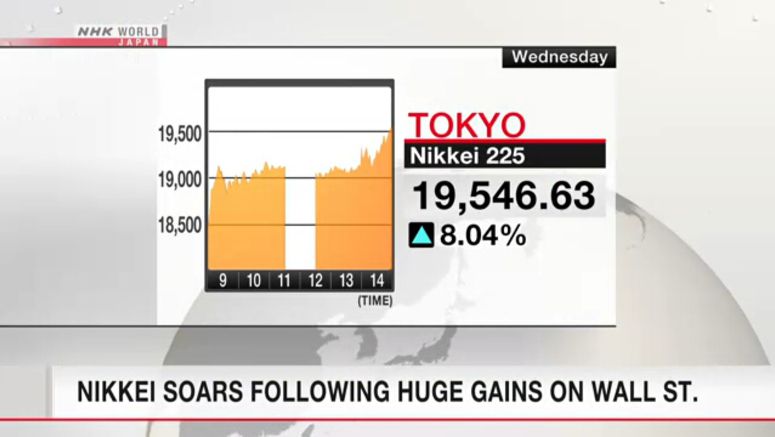 Tokyo's benchmark stock index surged on Wednesday as investors welcomed progress by the US Congress toward passing a 2 trillion dollar stimulus package.
The gains also followed the biggest-ever one-day point rise in the Dow Jones Industrial Average.
The Nikkei 225 ended the day at 19,546, or up 8 percent. That was a gain of more than 1,400 points, the largest in 26 years. Market analysts say the decision to postpone the Tokyo Olympics and Paralympics also dispelled some investor worries.
Other indexes across the Asia-Pacific region also rose. The benchmark in Seoul finished up 5.9 percent. Sydney advanced 5.5 percent.