Nishimura Visits Site Of Coronavirus Drug Research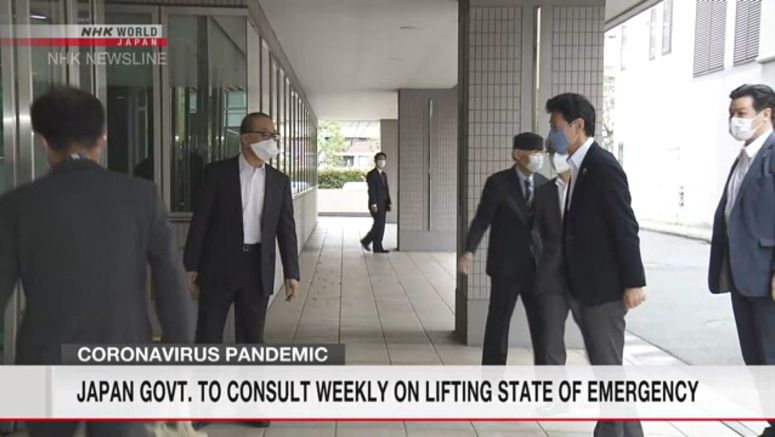 Japan's minister in charge of the coronavirus response has visited a Japanese university that is studying a possible coronavirus treatment drug.
Economic Revitalization Minister Nishimura Yasutoshi visited Kitasato University on Wednesday.
The university's Distinguished Emeritus Professor Omura Satoshi, a Nobel laureate, discovered a compound that was developed into ivermectin, a wonder drug used against parasite-borne infectious diseases. Some overseas research has shown the efficacy of the drug.
Nishimura spoke with Omura and other university officials.
The minister told them the world is waiting for coronavirus treatment drugs.
He said the government has earmarked funds in a supplementary budget for the development of coronavirus drugs and vaccines. He said it is committed to supporting such development efforts.
Omura showed Nishimura overseas research findings that indicate a lower mortality rate for coronavirus patients who are administered ivermectin.
University officials told the minister that they are ready to launch clinical trials in earnest.