Nonprofit Group Offers To Help Foreign Workers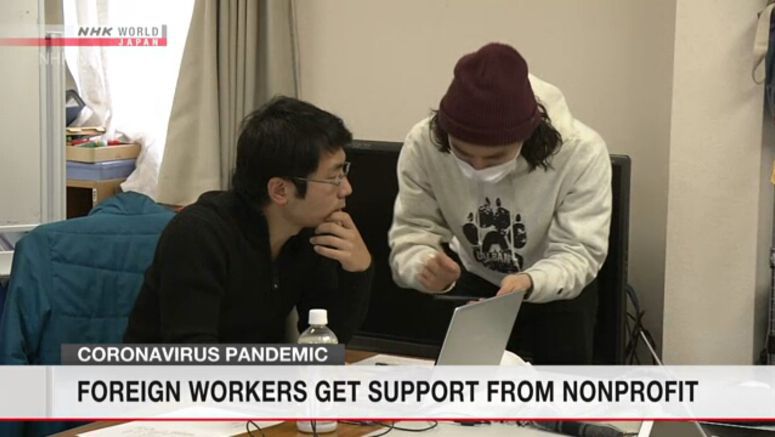 A nonprofit group is offering telephone consultations for foreign workers in Japan whose livelihoods are at risk due to the coronavirus outbreak.
"Posse" provided consultations in English and Japanese on Sunday afternoon.
An employee of an ad agency targeting inbound tourism said the company has set an unrealistic sales target even though the clients' earnings are falling, and insists that it won't pay wages unless the goal is met.
Another caller cited an acquaintance who works at a cleaning shop handling hotel bed linen. The acquaintance tried to take out a loan from a social welfare council after a wage cut, but was rejected because applicants need to have permanent resident status.
The group says it is receiving inquiries from language teachers, restaurant employees and other foreign workers who say they are struggling to make ends meet.
Group member Iwahashi Makoto says the outbreak is a matter of life and death for foreigners who only earn the minimum wage and have no savings.
Iwahashi is appealing for urgent government support.
Posse is accepting inquiries by email.
The address is: This email address is being protected from spambots. You need JavaScript enabled to view it.