Northern Japan Sites Added To World Heritage List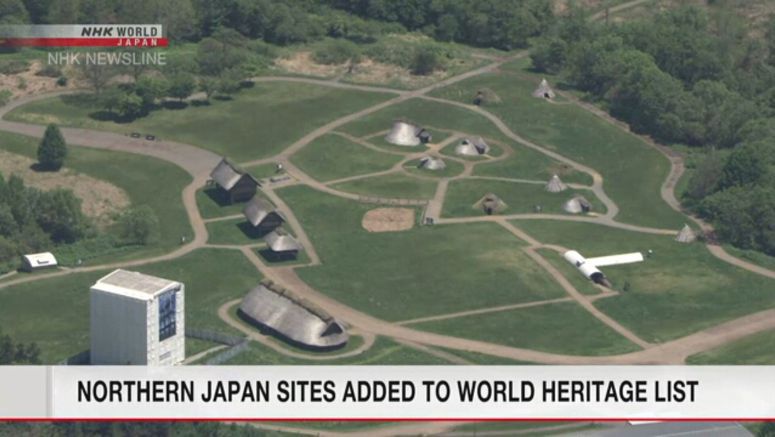 UNESCO has added a cluster of archaeological sites dotted across the northern Japanese prefectures of Hokkaido, Aomori, Iwate and Akita to its list of World Cultural Heritage sites.
The UNESCO World Heritage Committee decided on the registration of the sites during an online meeting on Tuesday.
The 17 ancient ruins are the remains of settlements inhabited by hunter-gatherers. They date from the Jomon period, which began about 15,000 years ago and is described as lasting more than 10,000 years.
The sites include Sannai Maruyama in Aomori City, which features the remains of pit dwellings and structures that were supported by pillars.
The Oyu Stone Circles in Akita's Kazuno City are thought to have been laid out for ceremonial purposes.
Japanese government officials say the remains provide a glimpse of the lives and belief systems of the people of the period.
The group has become Japan's 20th entry on the World Heritage list of cultural sites.