Nurses Want Hazard Pay For Caring Virus Patients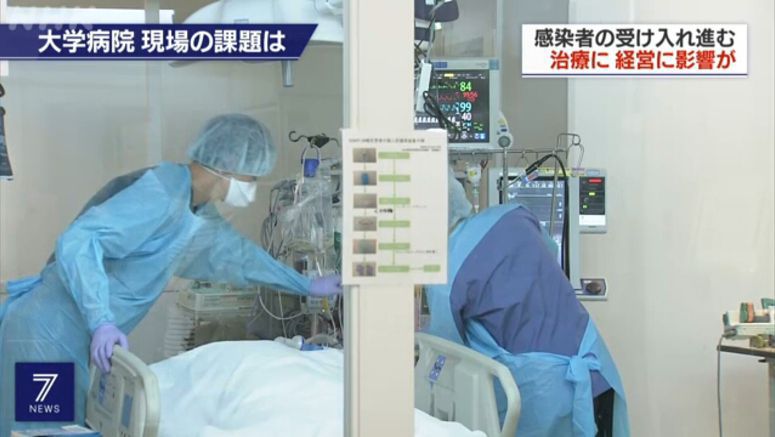 The Japanese Nursing Association has asked the government to pay special allowances to nurses for the risks they face in taking care of coronavirus patients.
The association sent a request letter to Health, Labor and Welfare Minister Kato Katsunobu on Wednesday.
The letter says nurses may face greater risks of infection than doctors as they spend much more time with patients.
It also says in-house infection can occur if virus carriers without symptoms visit hospitals for treatment of other ailments. It adds that healthcare professionals fear getting the virus and giving it to others. The letter says nurses deal with patients all day every day, involving huge risk of infection.
It adds that nurses dealing with coronavirus patients are subject to discrimination and groundless slander.
It says nurses are denied access to taxi services when they go home, and daycare centers decline to accept their preschool children.
The association says nurses should be given hazard pay if they deal with patients who are infected or suspected to be.