Officials: No Tsunami Threat To Japan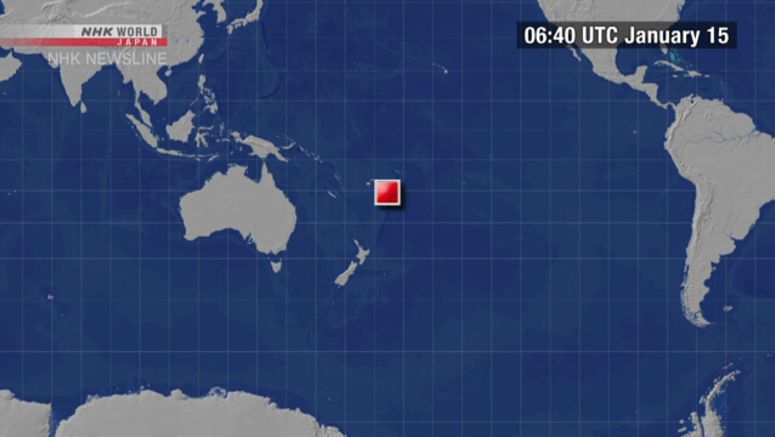 Japan's Meteorological Agency says there is no tsunami threat to the country after an undersea volcano erupted off the Pacific nation of Tonga on Saturday.
The agency made the announcement on Saturday evening, while saying slight changes in sea level are possible.
Agency officials say sea levels may rise by no more than 20 centimeters in areas along the Pacific from Hokkaido through Kagoshima Prefecture, and also around Okinawa and Amami in the country's southwest.
They say such changes may be observed for about 24 hours from around 9 p.m. on Saturday at the earliest.