Ohtani Wants To Continue As 2 - Way Player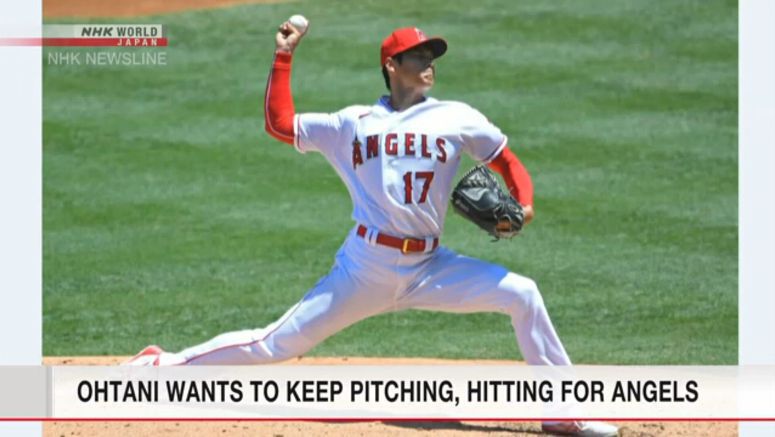 Japanese two-way player of the Los Angeles Angels Ohtani Shohei says he will work hard to return to the mound next season.
Ohtani has been diagnosed with a muscle injury near his right elbow after he pitched partway in a game against the Houston Astros on Sunday.
It was his second time to take the mound after he underwent Tommy John surgery to repair a torn ligament in his pitching elbow in October 2018.
Speaking to reporters on Wednesday, Ohtani said that he thought his throwing arm did not swing well and felt a strain in the arm during Sunday's game. He left the mound in the middle of the second inning.
He said that it was no surprise because he did not expect to be throwing a fast ball 100 percent pain-free at the outset.
Asked if he wants to continue as a two-way player, Ohtani said that if it is possible, he wants to be back throwing for the 2021 season.
He said the Angels signed him on, assuming he would be a two-way player.
Angels manager Joe Maddon said he intends to use Ohtani as a designated hitter in the game against the Seattle Mariners on Thursday.
Ohtani said that he wants to start afresh and try hard in his role as a hitter.
In batting practice on Wednesday, Ohtani had 27 swings, driving over the fence 13 times.