Ohtani Wins Edgar Martinez Outstanding Dh Award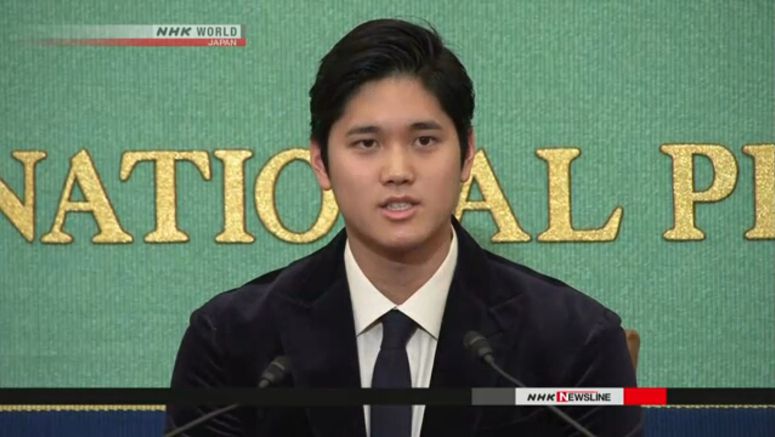 Major League Baseball announced Monday that Japanese two-way player Ohtani Shohei of the Los Angeles Angels has won this year's Edgar Martinez Outstanding Designated Hitter Award.
Club beat writers, broadcasters and others cast their votes to choose the award winner. Ohtani is the first Japanese recipient.
In his fourth MLB season, Ohtani was a designated hitter except for games in which he was the starting pitcher. He belted 46 home runs -- the third highest in the American League -- had 100 runs batted in and stole 26 bases. He became the sixth player in MLB history to have at least 45 homers and 25 stolen bases in a single season.
Ohtani's latest award follows his other accomplishments this year, including winning the Silver Slugger Award in the designated hitter category.
As a pitcher, Ohtani recorded nine wins and became the first player to start as both a pitcher and a leadoff batter in the All-Star Game in July.
He also won the MLB Commissioner's Historic Achievement Award and this year's Most Valuable Player Award in the American League.