Okinawa Braces For Powerful Typhoon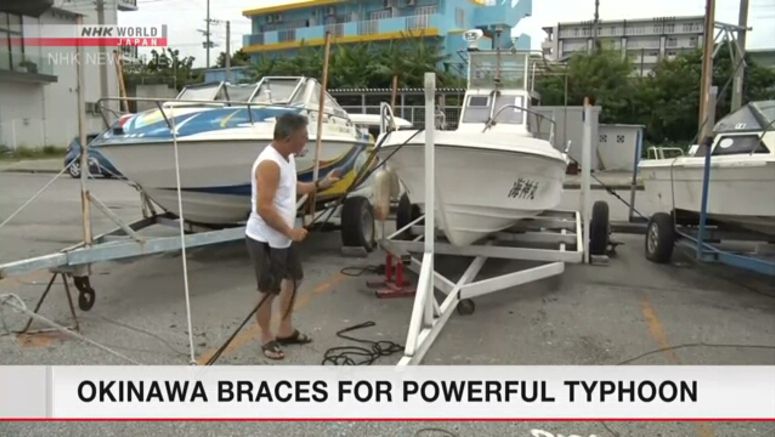 The southern Japanese prefecture of Okinawa is bracing for powerful typhoon Maysak, which is expected to approach the region between Monday night and Tuesday.
Okinawa City officials issued an advisory to prepare for evacuation at 10 a.m. Japan time. The alert targets 64,141 households, or 142,932 residents. It is the third highest on a scale of five.
Uruma City also issued the same advisory to its 54,131 households, or 124,917 people an hour later.
The alert calls on the elderly and people with disabilities to start evacuation. The two cities have already set up shelters.
In the remote island city of Miyakojima, most of the fishing and pleasure boats have been moved to land and secured by ropes.