Okinawa Governor Seeks Info On Us Base Infections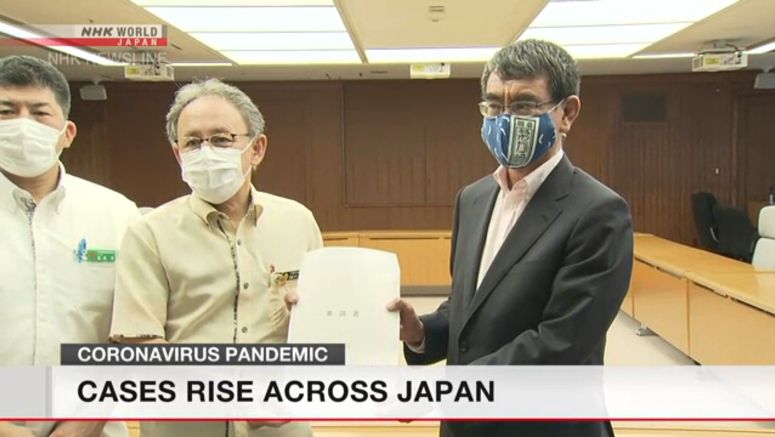 The governor of the southern Japanese prefecture of Okinawa has asked the country's defense minister to urge US troops stationed there to promptly provide information on coronavirus infections.
A number of US military-affiliated personnel have tested positive for the coronavirus, including those at the US Marine Corps Futenma Air Station and Camp Hansen.
Governor Tamaki Denny told Defense Minister Kono Taro in Tokyo on Wednesday that the US military has so far produced 136 cases, and people in his prefecture are overwhelmed with worry.
He handed Kono a letter requesting that the Japanese government ask US forces to test all personnel arriving in Japan. It also sought information on where infected personnel have been outside of US military facilities.
Kono apologized for causing the people of Okinawa such concern. He said his ministry will confirm how US troops are handling the outbreak and make sure that infections do not spread from US military bases.
Tamaki later told reporters that US forces are reluctant to disclose the number of people infected and where they had visited. He expressed hope that Kono will say what he should to the US side.