Okinawa Intensifies Coronavirus Response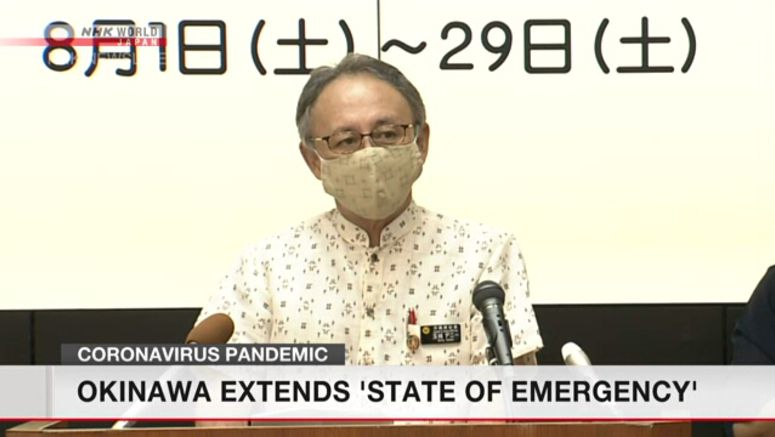 The southern Japanese prefecture of Okinawa has raised its alert over coronavirus infections to the highest of its four levels, and has extended the period of its state of emergency.
Okinawa Governor Tamaki Denny made the announcement on Thursday evening after a meeting with his government's officials. They discussed the prefecture's response to the coronavirus infections that show no signs of receding.
He said the prefecture's state of emergency, which was set to expire on Saturday, is to be extended for two weeks to August 29.
The governor also released new measures, which include guidelines for residents. He asked people across the prefecture to refrain from nonessential outings especially after 10 p.m. and visiting nightlife districts, and to go shopping alone.
The prefecture on Thursday reported that 97 new cases were confirmed, bringing its total to 1,404.
It says it received a report from the US military that three new infections were confirmed in two bases, bringing the total number of confirmed cases in US bases in Okinawa to 323.