Okinawa Marks One Year Since Shuri Castle Fire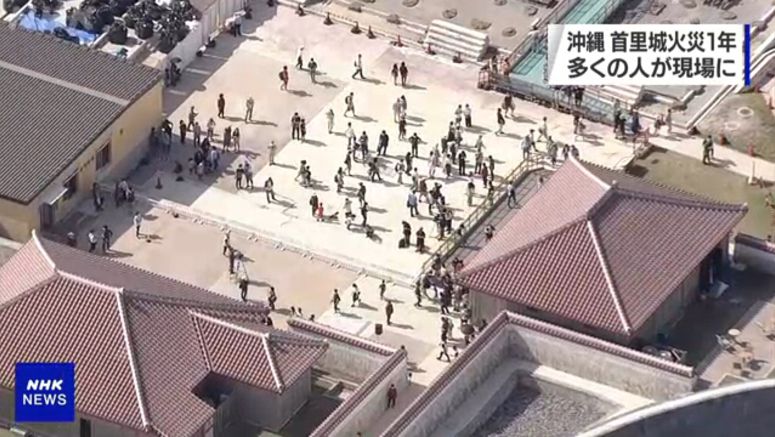 People in Japan's southwestern prefecture of Okinawa have marked one year since a fire burned down a main hall and other buildings at Shuri Castle.
About 70 people took part in a fire extinguishing drill at the site on Saturday morning.
A festival also began at the castle later in the day, featuring various events. Tourists and others took photos of the area where the main hall used to stand.
A resident said she wants the castle to be rebuilt as soon as possible as it is a symbol of Okinawa.
A tourist guide in his 80s also voiced hope for a quick restoration, saying he will continue to let visitors know more about the castle.
The fire destroyed six buildings at the castle, including the main hall, on October 31, 2019. Police and firefighting authorities say the blaze was very likely caused by an electrical problem and that they have found no sign of foul play.
The central government aims to have the castle restored by 2026.
Shuri Castle was originally built about 500 years ago. It was destroyed during World War Two. The main hall and other buildings were reconstructed decades later. In 2000, ruins of the original castle were designated a UNESCO World Heritage site.