Okinawa On Alert For Powerful Typhoon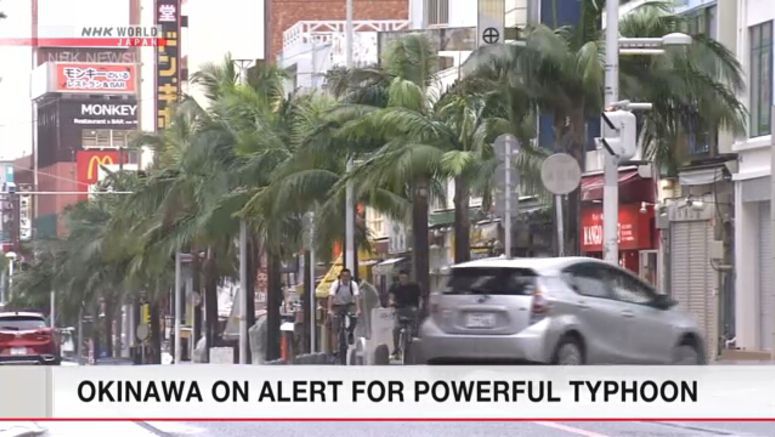 A powerful typhoon is forecast to move closer to Japan's southern prefecture of Okinawa on Tuesday. The weather system known as Maysak is projected to develop maximum wind gusts of more than 250 kilometers per hour. Stormy weather reached Okinawa on Monday afternoon, with strong winds and heavy rain hitting the region.
A Meteorological Agency official said, "There are expected to be violent winds over a long period, with Okinawa projected to be lashed by the storm for most of a 24-hour period."
Local government officials had already issued evacuation advisories to households in some areas of Naha City and Okinawa City on Monday.
More than 250 flights to and from the prefecture were canceled on the day. At Naha Airport, the terminal buildings will remain closed from 6 p.m. on Monday through noon on Tuesday.
Although more coronavirus infections are being confirmed, the prefecture's governor is urging people not to hesitate to take shelter if necessary.
Okinawa Governor Tamaki Denny said, "Please take refuge not only at municipal shelters but also at the homes of relatives and acquaintances if these will provide safety."